Home – Social Self Driving – EN
WE GIVE CHARACTER, PERSONALITY AND SOUL TO SELF DRIVING CARS
A great idea and innovative technology that change self-driving cars.
A great idea and innovative technology that change self-driving cars.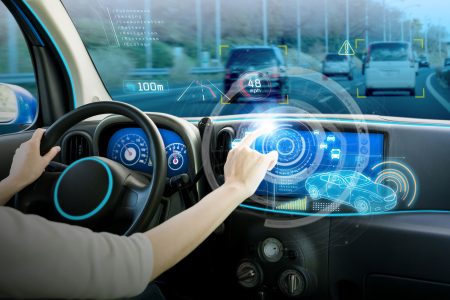 Imagine a self-driving car that learns and replicate your own driving style. Your safety and the pleasure of your journey depend above all on your unique driving way.
A software that allows you to
Socialize your driving style
Share your personal driving style with the world, or download the one of others. Imagine having your idol driving your car with you!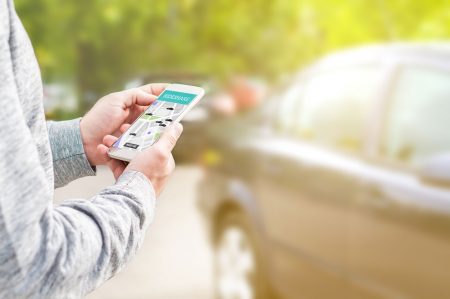 Numbers tell us about a great opportunity for automotive manufacturers and investors.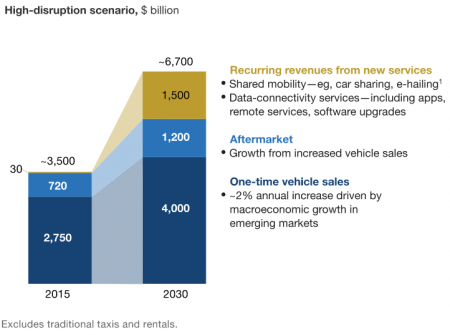 According to a McKinsey study
In 2030, a completely new market will exist, consisting of shared mobility services, applications, remote services and software updates dedicated to self-driving and semi-autonomous cars, capable of generating an estimated turnover of 1,500 billion Dollars. Social Self Driving fits right here.
70% of the cars will be self-driving or semi-autonomous
In just nine years, 55% of new sales will be for semi-autonomous cars and 15% will be self-driving. About 200 million cars will be able to use Social Self Driving.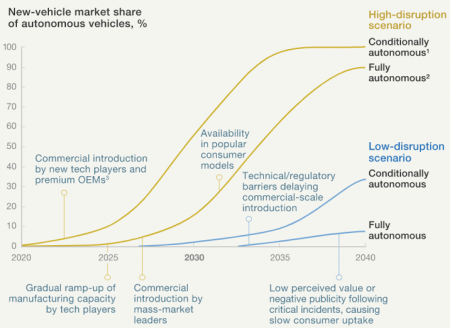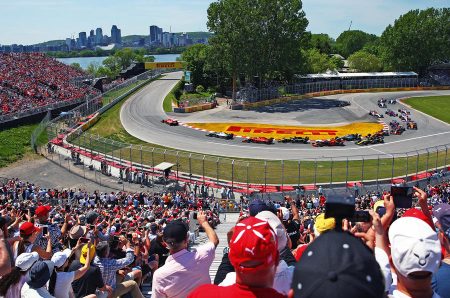 Social Self Driving is a a great tool to empower connections between brands, sports and entertainment stars and their fans and allows to achieve new and even more stimulating goals.
SELF DRIVING VEHICLES SOLD IN 2030
PEOPLE WHO WANT MORE CONTROL ON SELF DRIVING CARS
ROAD ACCIDENTS FOR DRIVING DISTRACTION
What opportunities we allow to exploit?
We open up the opportunity to offer an additional service to the customers, equipping cars with a new functionality that will be in great demand by the public and which can therefore represent a new and important source of revenue.
For driving styles creators.
A new market is rising, with the creation and development of new driving styles for the growing needs of the public. Through the Social Self Driving marketplace these can be marketed to drivers all over the world.
Self-driving and semi-autonomous cars will become completely customizable and unique. They will learn from the driver how to move on the road, or people could equip them with the driving styles of experienced drivers and even their own idols.
For car sharing networks.
They can win an increasing number of new users, allowing them to have a completely customized car at their disposal by downloading their driving settings for each use.
Social Self Driving is the italian Startup that makes self-driving cars safer, more desirable and exciting.
The opportunity of letting a vehicle learning the driving style of the user and replicating it in all possible circumstances, as well as the ability to install into your car a file that replicates the driving style of a trusted person, represents the best solution to the problem of the acceptance of self-driving cars and creates new and great commercial opportunities.
Social Self Driving allows to:
Take advantage of the pre-existing self driving hardware and software systems of the vehicle to record your own unique driving style in different traffic situations, road types and weather conditions.
Allow the vehicle to learn from the driver a personalized driving style, to be integrated with the program preloaded by the manufacturer and to be repeated when the same particular conditions are met, when set to travel in autonomous or assisted driving mode.
Share with other users, via Web platforms, the file with your own driving style, which can therefore be made "social".
Download on your vehicle the personalized driving program of other users, that could be more effective compared to your own style or to the one preset by the manufacturer in particular situations or type of roads, 
Create marketplaces where car manufacturers, professional pilots, safe driving instructors and experienced drivers can market their driving styles and make them available to the public with direct downloads into their vehicle's control unit.
Create your own styles and teach your self-driving car to drive as you desire.
Enjoy the pleasure of traveling in complete safety, as if you were actively driving.
Share your driving styles with your family, with your friends, with anyone.
Download the driving programs of your idols. Imagine having your favorite pilot driving your car!
Are you a professional pilot or an influencer? Allow your fans to buy your personalized driving programs.
Social Self Driving and Reinova together for self-driving cars.
April 26, 2022 - At the headquarters of our technological partner Reinova, we showed the system for the acquisition of driving styles to the press and investors.
Let's talk about opportunities.
Do you need more information?
Social Self Driving Srl was founded on 23rd July 2021 and it is the exclusive licensee of the patent registered with the Italian Patent and Trademark Office on 04 June 2019 at no. 102019000007965.
Request the presentation of Social Self Driving, with details of its functioning and an overview of the business opportunities it can generate.
Fill out the form with your data if you would like to talk with us and to receive the presentation of Social Self Driving.